Studies: Rothko / 12.1.2016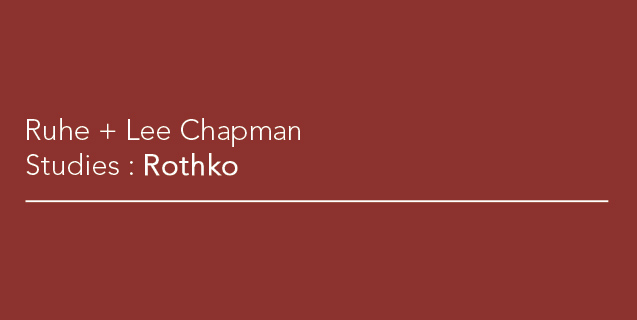 Purchase Cassette/Digital at Unknown Tone Bandcamp
Details:
Format: C30 Cassette
Edition: 100
Runtime: 29min 20sec
Label: cfatapes/Unknown Tone
About:
("cfatapes" was intended to be the cassette-tape-focused sibling of the now-retired clothbound label. the name stands for "clothbound fine art tapes," the idea being that every release would be music based on a visual artist's work. alas, the cfatapes brand never came to fruition.)
An intercontinental collaboration between myself and my dear friend Lee Chapman, who currently resides in Latvia.
I had the privilege of seeing Mark Rothko's paintings at the Portland Art Museum a couple years ago. I was so affected by the experience that I went home and created some music in response to residual thoughts and feelings. 'Untitled, 1969' was born.
Strangely enough, Latvia opened the Mark Rothko Art Center in April 2013. Lee, by this time already a good friend of mine, acquired a print of one of Rothko's paintings and hung it above his piano.
Unbeknownst to me, Lee also created a piece of music in response to his experience with one of Rothko's paintings, 'Light Red Over Black.'
Imagine our surprise when we discovered that we both had created "music for Rothko" - a wonderful coincidence!; it only seemed right to collaborate and create one additional "response," and to release the three songs as a set.
Tracklist:
1. Light Red Over Black, 1957 (14:40)
2. Untitled, 1969 (8:40)
3. Seagram Mural Sketch, 1959 (6:00)
Video by Mark Kuykendall for "Seagram Mural Sketch, 1959"
All content © Bryan Ruhe